Body Polish (Luxurious Sugar Scrub)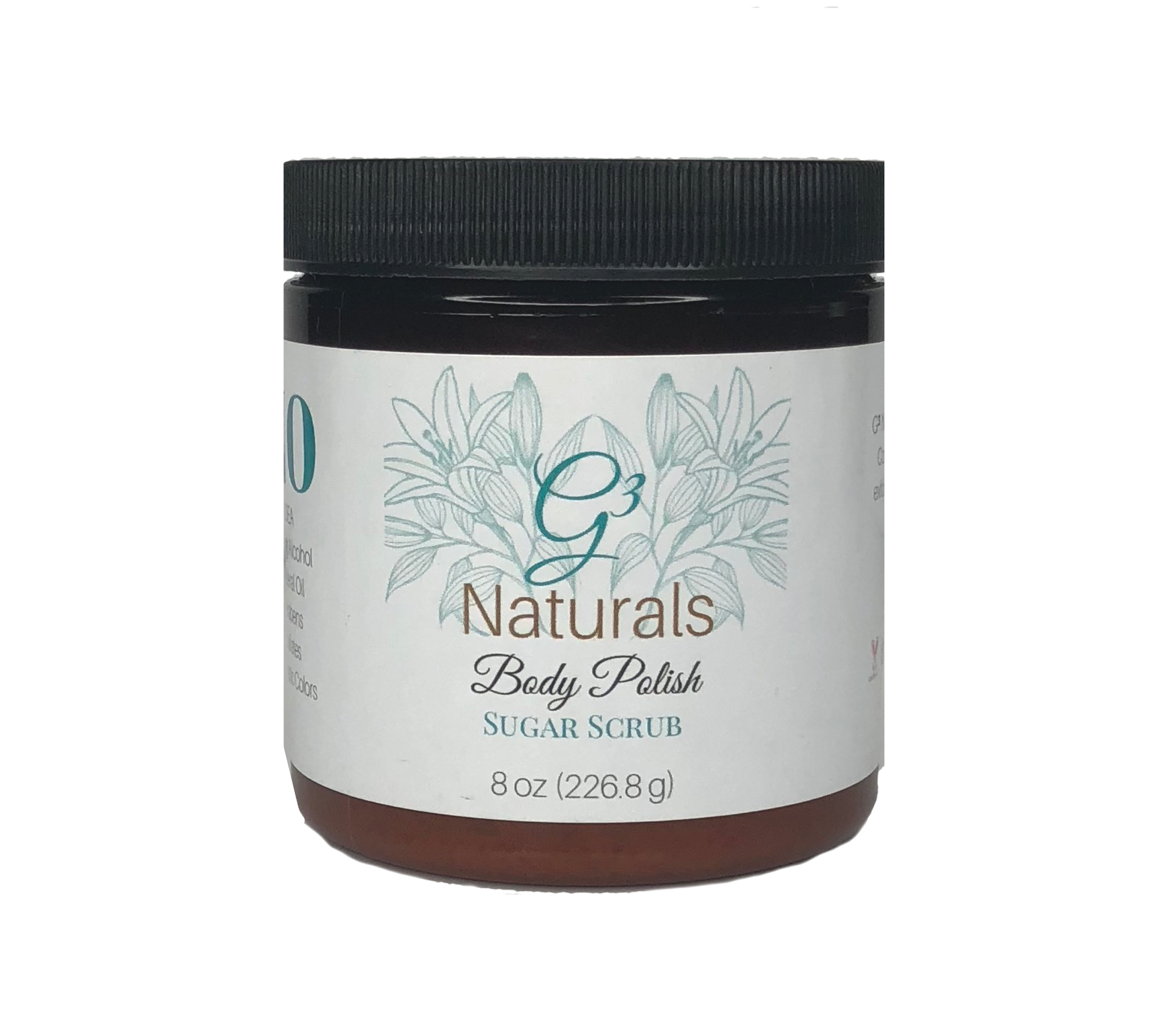 Body Polish (Luxurious Sugar Scrub)
G³ Naturals Body Polish is a part of the Indulgence Collection. It is a creamy, luxurious sugar scrub that exfoliates dead skin cells while leaving your skin silky smooth and moisturized.
The Body Polish has a rich dark sultry scent of vanilla beans with a note of creamy buttercream.
Directions: Gently massage onto wet skin. Rinse thoroughly.
Ingredients: Sugar Blend*, Butter Blend*, Herb Infused Skin Oil* and fragrance (phthalate-free).
*Organic Ingredients
8 oz.